Let's share fun things we're looking at right now! I'm idly watching some hummingbirds coming to our feeder.
It's not right now, but I had a beautiful sunset last week through the window of our converted school bus at a boondocking site between Madras and Warm Springs, OR. This was at the end of a three-week shakedown cruise in Oregon.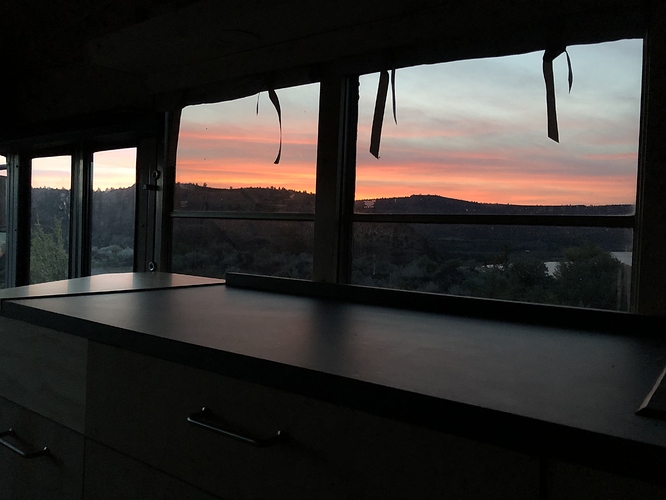 I'm not sure why the one pic showed up. I didn't pick it to post. The sunset pics are from Lake Ontario sitting outside my camper.
Sunset on the Sierra Nevadas. Owls are hooting in the yard. Quail are clucking around. Reflection on the snow of the Pine Nut Range behind the house.