I alwaaays bring it. Curious if other always bring it, only some of the time, or never. Discuss!
I always bring it too! Even if i'm not using it for navigation, I gotta take pictures and occasionally like to listen to music while I'm hiking
Yep. I always have mine——it's my main camera now, along with just a measure of safety.
It comes with us all the time. May not be used, but in case we need it we have it.
I bring mine for photos or for taking notes for medical services when guiding. I have a SOAP notes app where I can create and send out notes about any medical issues that arise on trail.
Always have carried it, now that I have a satellite messenger that pairs with my phone it's become my phone, camera, GPS, trail guide, mirror, e-reader and SoS messanger all in one. Just make sure to bring an extra battery.
I always have it. Mostly because it's my camera, but usually in airplane mode. As a woman, there is a sense of security in having it, especially if now and then I can link into the digital world and let loved ones know I'm okay.
Always bring it for photos. Make sure to put it in airplane mode and the battery will last for days!
Always. But I do enjoy when I'm in spots with no coverage!
Yep, gotta have it for photos/videos, flashlight, Sky Guide, trail maps, GPS, etc.
I always have mine as well. Science I do videos of many of my adventures I use it as a secondary camera. Additionally I use it as a solo traveler for a GPS marker using it alongside an app to make sure those who worry about me know where I am in real time. This has been pretty helpful for family members to feel a bit more at peace when I am really remote.
i always bring my phone with me. i use it to play music if i feel like it, take quick photos, and also keep track of my location (if service is available).
YES!!! Rarely have service, but that's my camera!
Always - most of the time I leave in airplane mode - but it is a must have in case of an emergency.
I always bring it. I use it for photos and for music. Sometimes for the occasional game of sudoku. I rarely have service so it doesn't do much as an emergency device.
I usually bring it, but many places have no reception. As a photographer, I carry a dedicated camera; navigation is Garmin, compass & map. Sometimes the pack is heavy
Always, its my camera, music and if needed emergency call (if reception) and maps. I always have a hard copy and downloadable map, but the active with GPS comes in handy when there is enough signal.
Agree completely about the sense of security! Also for pictures, and lighter than bringing trail map books
Guilty! Mainly for pictures and video as I'm a photographer, but we also use it for trail navigation, nature nerd apps (birds, plants, night sky), and checking the weather if we have service. We have a Renogy 30W portable solar panel and 24K powerbank to recharge it when we go on longer trips and have killed the battery by taking a ton of photos and video. Totally worth the extra couple of pounds between the two of us.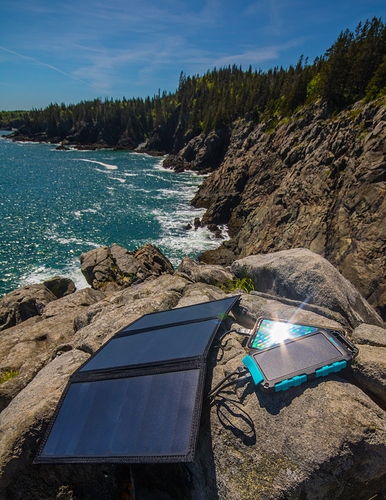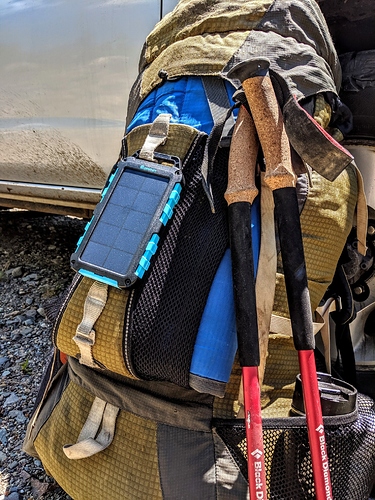 I use mine as a camera. It weights lighter than my camera. I have been know to leave it if I really needed to disconnect.