With all the travel restrictions in place this summer, people want to camp.
It's proven to be a safe, fun activity that everyone can enjoy in lieu of the many other summer vacation plans that had to be canceled.
All of this popularity has made it challenging to find a place to camp. Campgrounds that normally have sites are now full. People are claiming sites on Tuesday and Wednesday for the weekend which makes getting a walk-in spot on a Friday nearly impossible. Unless you made reservations in February, finding a place to pitch your tent can be a daunting experience.
Luckily, with the right tools, it's now easier than ever to escape the crowds and get outside.
Camp Safely, For Free, In Your Dream Vehicle
If you're looking for solitude in the outdoors, dispersed camping may be your answer.
Dispersed camping is camping legally outside of a designated campground, usually in a National Forest (USFS) or on Bureau of Land Management land.
This type of camping usually involves parking at a primitive campsite in a pull-off, just off of a forest access road, and is a great way to save money and get away from the crowds. It also protects popular places from overcrowding and damage.
You'll have to be self-contained (there aren't toilets or garbage cans in the forest) and pack all of your trash out, but the benefits can be well worth it. It goes without saying, but as always, camp responsibly and leave no trace.
Where To Find Free Dispersed Camping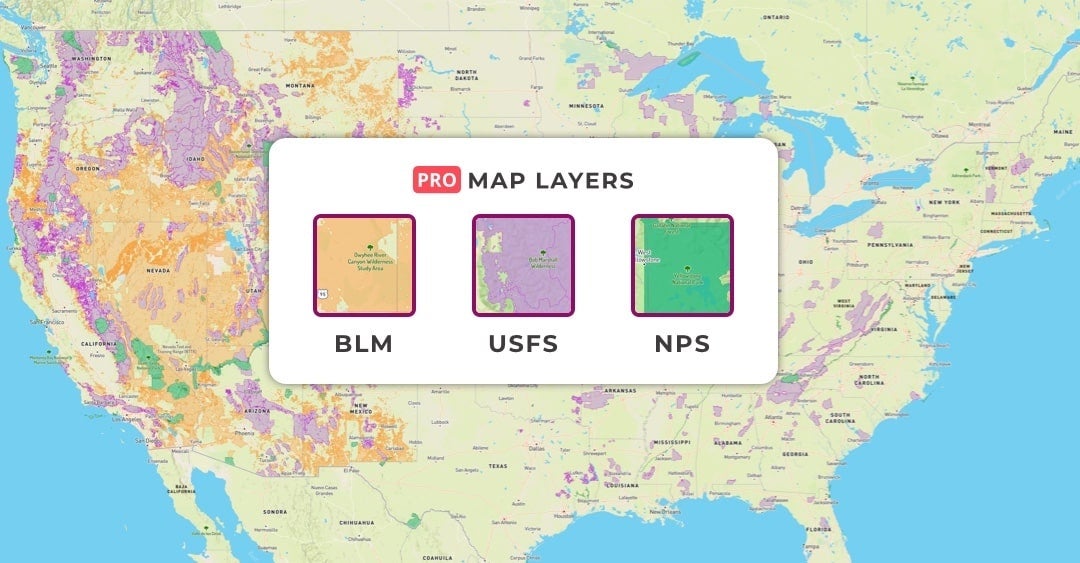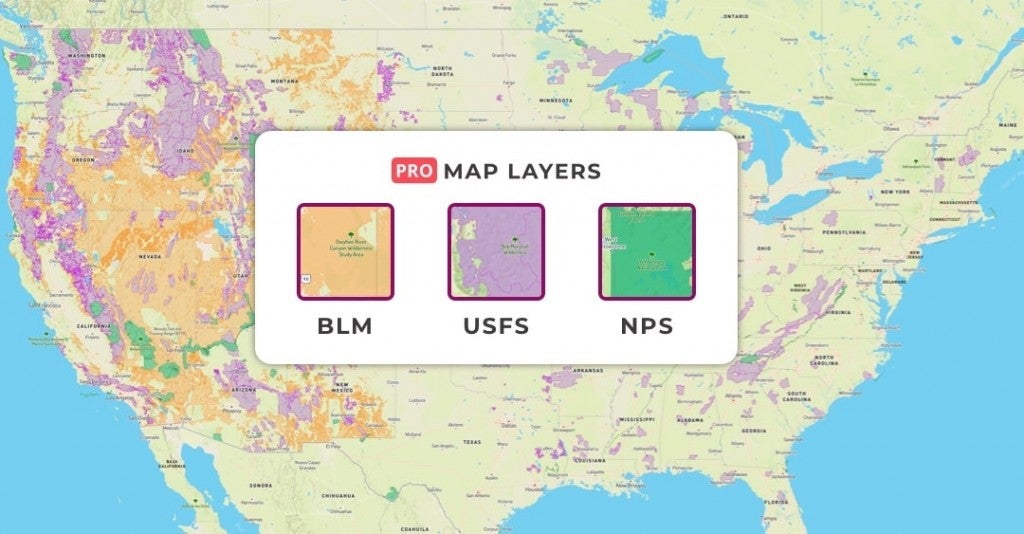 There are many places you can camp legally for free. Often it means pitching your tent on the side of USFS forest access roads (usually gravel or dirt). These areas cannot be reserved in advance and are first-come, first-served. The general rule is to camp 100-200 feet away from any road, trail, or water source. If a previous campsite is visible, using that site will minimize your impact on the area. For a complete set of recommendations, check out these guidelines from the USFS.
And luckily, finding free camping on USFS or BLM land is a whole lot easier on The Dyrt. PRO Map Layers let you see all USFS and BLM areas in the U.S. You can download maps before you hit the road so you cand find free camping whether or ot you have service, usually in these areas you don't! With PRO Map Layers you can:
Find free camping areas

Layer USFS and BLM boundaries on maps

Toggle your downloaded map areas on or off, even when no WiFi or cell service is available
The best way to try Map Layers is in The Dyrt app or on The Dyrt's website.
Here's a demo of how to find free camping from The Dyrt's founder, Sarah Smith:
---
How to Rent a Campervan or RV
If you're going to venture off the beaten path, and do it for free, you might consider doing it in style.
Renting the ultimate camping vehicle is now easier than ever thanks to local campervan and RV rental companies.
Some companies offer their own vehicles, tricked out with proprietary customizations. These outfits rent everything from minivans to fancy Sprinters. Others provide a sharing platform where you can rent directly from other people just like you who aren't currently using their vehicles. With all of the options, you can find the perfect vehicle for you.
Here are some quick tips on how to rent a vehicle for your next trip:
1. Reserve Vehicles In Advance
Even with all of the options, it's always best to reserve far in advance, especially during busy seasons. If you're going to rent, you want to rent something you love, not the last few vehicles available.
See a few recommended companies below to get started.
2. Plan Your Trip Ahead of Time
There's nothing worse than renting a great camping vehicle to realize you're not sure where to take it. With campgrounds being so busy this year, it's wise to make plans, and reservations, before heading out. Even if you're dispersed camping, try to figure out where you're headed before you go, and line up some close-by options in case things don't go as planned.
The Dyrt PRO was made exactly for this reason, with Trip Planner taking you to the best campgrounds and Map Layers making it that much easier to find free camping.
3. Pack Your Essentials
Read carefully what's included in your rental. Many RVs or vans don't come with things like sheets or towels. Figuring this stuff out before you pick up your vehicles saves valuable time as you'd much rather be on the road than in your driveway trying to find things you need for the trip.
Read this primitive camping packing list article for inspiration.
---
Where To Rent Your Van or RV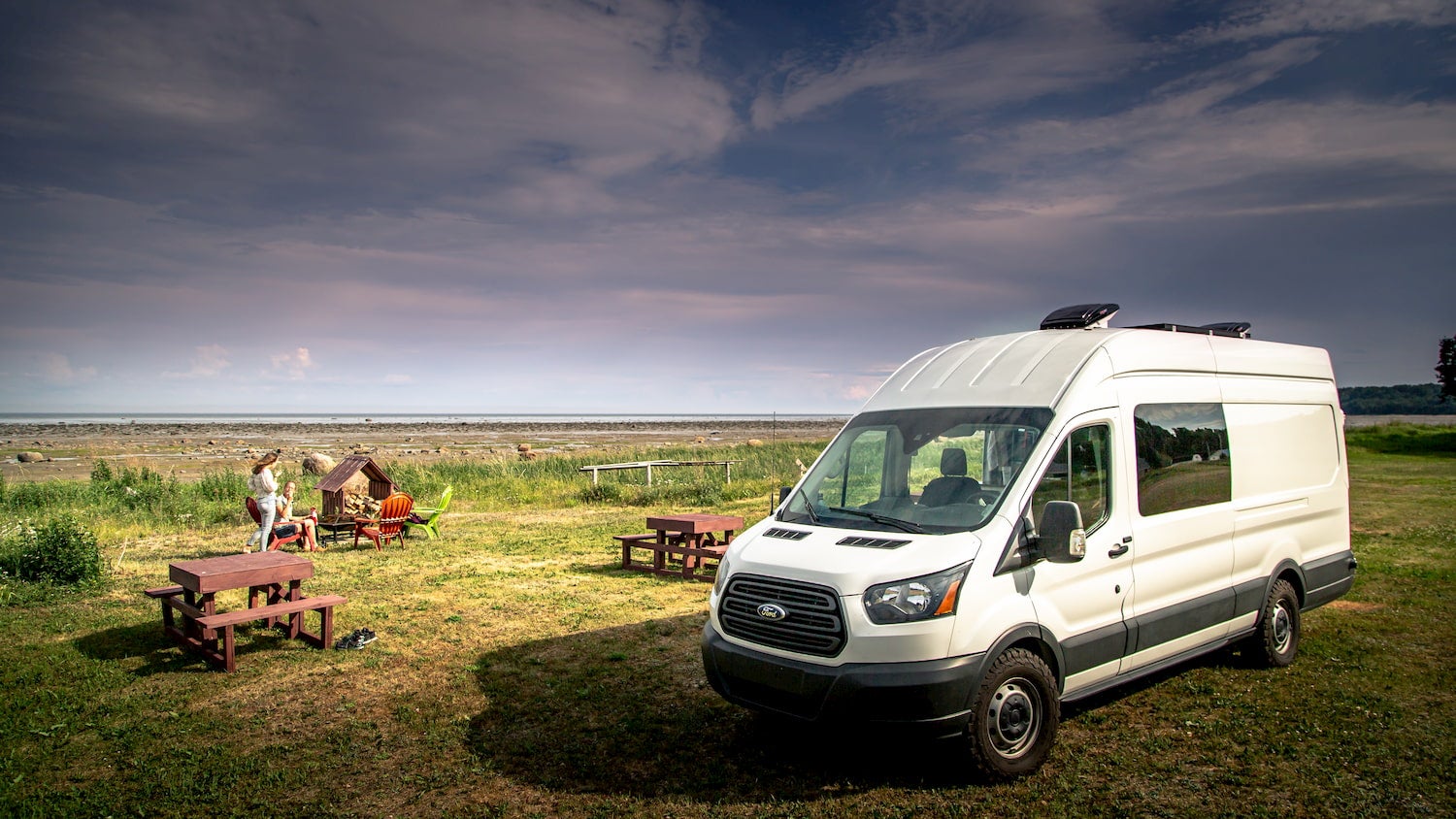 Here are a few companies that can help you craft the perfect camping experience.
These are all out west, but if you're in other areas, a quick Google search should turn up results.
Operates in: Boise, Salt Lake, Portland
Pack everything with Wandervans' accommodating Sprinter van rentals based in Idaho, Portland and Salt Lake.  Wandervans come with all the basics for an awesome trip, including a battery-powered Dometic refrigerator so you never have to stop for ice. For $20 extra a day, you can even bring your adventure dog! Their add-ons allow you to camp in comfort with additions like a shower tent, a portable toilet, a space heater, and a portable fire ring!
Operates in: Denver, Salt Lake, and Las Vegas
At Native campervans, you can pick from four different custom van build-outs from a compact minivan to a sprinter with a pop-up tent that can sleep up to four people! Fully equipped with bedding, camp chairs, a table, and camp kitchens including a stove and cooler, Native sets you up for adventure.
Overland Discovery provides adventurers in Colorado with rigs of all sizes from Jeep Wranglers with rooftop tents to Class B+ RVs. This woman and veteran-owned business offers 10 different custom rigs to equip you on your ideal adventure.
Operates in: Denver, Los Angeles, San Francisco, Bend, Portland, Seattle
Looking to drive a rig with character on the west coast?  GoCamp curates their fleet by allowing individuals to rent out their personal vehicles when they're not in use, almost like a van Airbnb. GoCamp is a women-owned business built on the idea that vacations should be personally designed.
Operates in: Costa Mesa, CA
Looking to live out your 70's dreams by cruising down the 101 in a classic VW, perhaps with a single fin longboard on top? Look no further than VW Surfari. This SoCal van rental specializes in vintage beachy vibes whether you are looking to catch a few waves or a few rays. Choose from a multitude of picturesque worthy VW van rentals from the 1970s to the 2000s.  Ideal for coastal cruises or inland for an adventure at National Parks like Yosemite or Joshua Tree. Extras include a blue tooth speaker, Hibachi Grill, and of course, surfboard racks.
Ready to hit the road? Get The Dyrt PRO, download all US campgrounds & all the maps you need, and go!