I car camp in a small hatchback, 3 - 5 days a week from November to usually late June. Diehard skier. I've been doing it regularly the last 10 yrs.
I've removed my back seats, sleep on one side, storage on the other. I've been using storage totes, 1 x 27gal, & 3×5gal.
I've been thinking of replacing the totes with a plywood cabinet build. Something like this: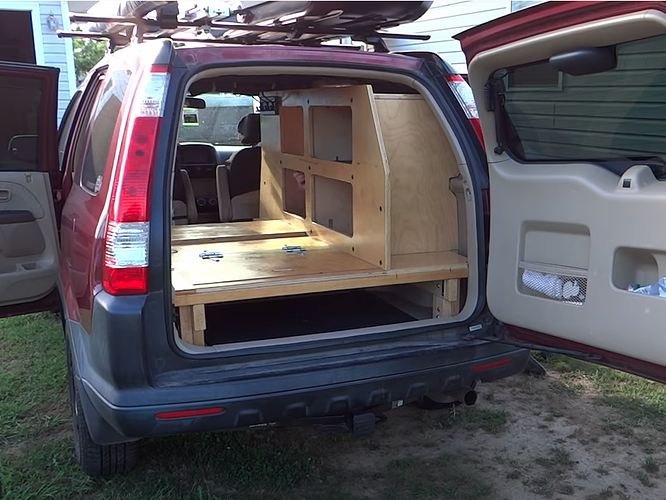 Im just looking for Pro's & Con's.
Thanks