So on our last camping trip, I managed to get tangled up in the guylines of my privy tent.
I am considering replacing the factory guylines with reflective paracord.
Has anyone done this and what are the gotchas I need to look out for?
I am thinking about sourcing up some 4mm reflective paracord, remove one by one, measure out and cut the replacement to length, singe the end with a lighter to prevent fraying, and tie it into place. I have some really nice aluminum adjusters that I can swap in during the process to eliminate the possibility of plastic ones failing in a storm…
Is my thought process on the right track? Is reflective paracord really highly visible?
This is the paracord I am looking to use…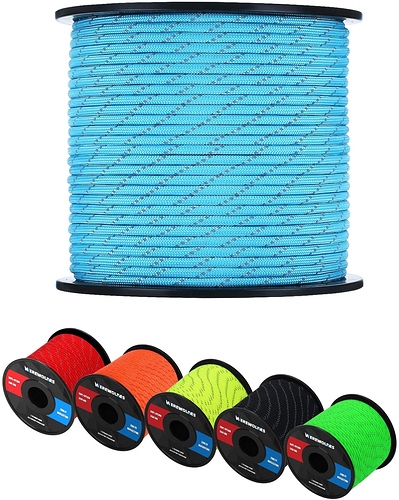 These are the adjusters.