What do you think of this solar hand crank emergency radio?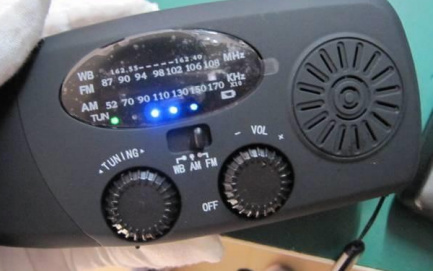 I personally am not impressed. There are some pretty decent emergency radios at reasonable cost, if you do some online research. Generally speaking, hand crank radios and hand crank lights are low quality novelty items.
But I think this radio is OK.
It has flashlight/sos/hand crank/solar
In emergency situations, SOS siren can make rescuer find you more quickly.
Hand crank and solar panel are expected to charge the radio in emergency situation. Don't expect it to charge the radio as fast as by AC adaptor.
Newsmax offers it at USD 14.95 with 1 yr subscription to newsmax magazine.
shop.newsmax.com: Emergency Radio With 1Yr Subscription
Just the fact that it has the type of tuner that it does shows that it is very cheaply made. You can't buy a decent emergency radio with those features for $15, much less get one "free" with a $15 purchase…
In an emergency, maybe - maybe "anything is better than nothing". This little "free/cheapo" radio is… something… anything… but not much.
Don't bet your life on a "giveaway" item. Here are some decent emergency radios:
Different strokes for different folks.