If so, how? And specifically how do you find campsites that remain open year round?
Of course I camp in winter! It's my favorite time to camp. I'm usually the only one for miles and miles. The fire just seems much more enjoyable. It's usually when I camp without my beloved or my children so it's just a different experience altogether. True solitude and waking up to snow or frost glistening in the sun is an incomparable experience. As long as the roads are open, I'm able to get up into the forests in AZ for dispersed camping while the actual campgrounds are closed.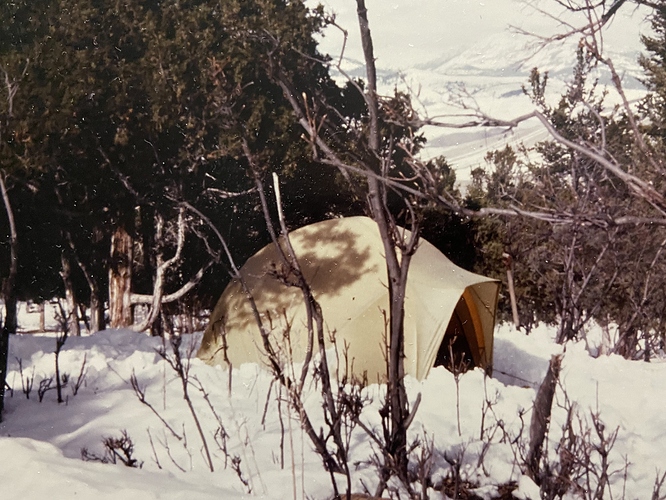 A wonderful time of year to enjoy solitude, a different season, no bugs-no snakes-no people…wildlife is more visible with absent ground cover and leafless trees. Tent camping is my choice…I've been using the same 4-Season expedition tent for 36 years for cold/snowy weather. Obviously, warmer bags, insulated sleeping pads and white gas stoves are necessary. As well as winter layers for activities.
I check during other visits to camping areas to see if they offer winter Camping. Many do with diminished amenities…such as no modern facilities or water. I've skinny skied into backcountry to winter camp…wonderful experiences.
We camp year round but we live in SoCal so it's only cold if we travel a ways.
So far we haven't. But with kids we haven't wanted to push them that much. We've made it to late fall and quite cold nights. Eventually we'll get there!
I'll be following the answers to your question. We are purchasing a new 5th wheel in Michigan and will pick up in January. We'd like to stay in the midwest or new england area if we can find year round campgrounds. Is there a way to filter for year-round RV parks with this Dyrt App?