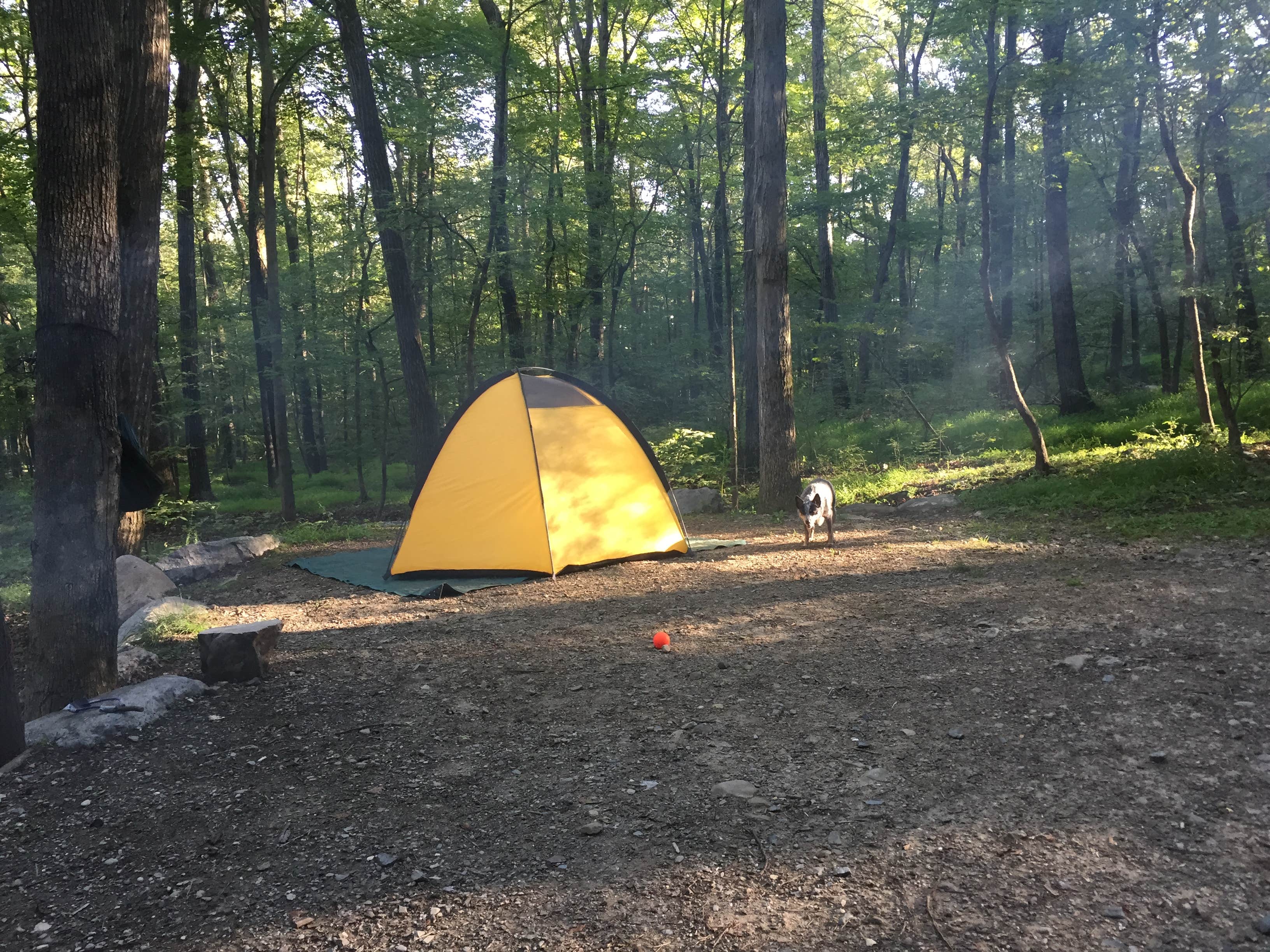 THE BEST Group Sites CAMPING NEAR
Ardmore Estates, New Jersey
Top Ardmore Estates Group Sites Campgrounds
Recent Group Sites Reviews Near Ardmore Estates, New Jersey
188 Reviews of 28 Ardmore Estates, New Jersey Campgrounds

Very Rustic family own/run place. From the time we arrived to when we left, the staff was GREAT! Very polite, courteous and helpful! Sites are a bit small for lg. rigs but we managed. Roads are a bit tight to maneuver as well. Multiple sites for tents and smaller units. Many larger site are taken…

It a nice campsite, not as private as I would like but very well kept. They had canoe and kayak rentals at the lake. Some very easy trails for kids

4½ Stars Quick Weekend Getaway 
We stayed at Butterfly Camping Resort in Jackson, New Jersey, for a 2-night weekend in late-August. We're so glad we did! 
Our site(#90) was a level pull-thru with 50-amp electric, water, sewer, and cable. It was roomy, shady, and easy to pull in and out.…
Very nice place to camp. Always clean.
Nice old place. Too hot to enjoy.

We stayed at Baker's Acres Campground in Little Egg Harbor, New Jersey, for a weekend in mid-August. So did the rains of Hurricane Henri! 
Our site(#Zoo-1) was a level back-in with 50-amp electric, water, sewer, and cable. It was easy to pull in and accommodates larger rigs. The hook-ups…

I want to enjoy my living camping trip there amity love fun spending adding

Sites are spacious, but bathrooms are filthy. They say the clean them daily, but the showers never looked remotely clean, stalls were constantly out of toilet paper, and only two of the three sink worked. We could only fine one spigot for drinking water (the other had been removed). No way would I…

Bakers acres was beautiful. It's set back in the woods and peaceful and quiet but still has all the amenities to keep my gremlins entertained. We scored a site next to the playground that features a huge monkey bar set up, a ship, and a playhouse complete with kitchen. Not to mention swings and…
R
I have camped here on many occasions for Over ten years, beginning when I only had a tent. Then with a camper van, and now an RV. I love the water views, The sites are large, many have nice mix of sun and shade. You can launch your kayak easily from the shore.
I can not speak to the condition…


I guess they won't get much traffic

Clean bathrooms, friendly staff. Spacious sites but lacks privacy. All sites have electric and water. Cabin rentals available. Hiking and biking galore. Beautiful lake for canoeing and fishing. Archery range available. Playground for kids.

I scored this a 4 because you can't beat the price for area. However my biggest issue is the sand for all pull-throughs. They do offer full hookups that include cable if you have the outdoor wire. Plenty of activities for kids with park area and pool. They do also offer golf cart rental for those…

Really nice spot to camp very peaceful and quit. Gorgeous sunset, Beautiful views. Really helpful people at the office. Would definitely recommend to come check it out for yourself.