Campground near De Broeck Landing , Louisiana
The Dyrt App
The #1 Camping App
Camp with confidence with the highest-ranked camping app for both iOS and Android. Search more than 1 million listings, reviews, and tips for campsites across the U.S.
Enter your phone number to get the app.
The Dyrt App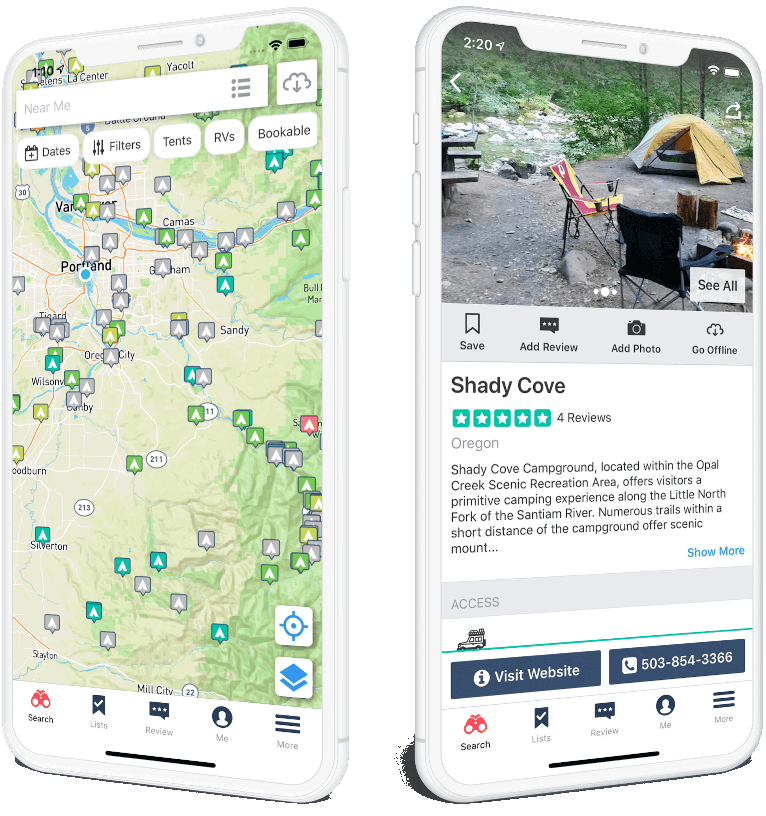 Most Recent De Broeck Landing Camping Reviews
Can't beat for Price
Very out and the open! Hard for rigs to pull into, soft ground, and potholes in the dirt road. Site are very close together, first come first serve. Has electric and water at ever site tho! $6 a night is a steal, I have the America is Beautiful/interagency pass and only pay $3 a night. Saves you 50% at each park, for sale online for $80 annually. 03/23/21 the bathrooms are still locked due to the 9 degree freeze they had busted the pipes and month ago. Amphitheater is cool for pics, but looks rotten and never used. Pavillion has fireplace and never in use. Behind the fireplace if you walk directly behind it about 300ft into a trail that runs into a creek, to your right will be old native American stone work stairs ( i posted a video) thats very cool. Also posted a video about the national foxhound graveyard that host the best of America's foxhounds. Also super cool. What isn't cool is when you got the fireflies and the campfire and the crickets, and mellows and dogs roasting, then, booom!!!! Here comes big rigs flying thur your ambience at 80mph loud AF just 100 feet away from all campsites. There is a major road that cuts the camp into two. Kills the whole "nature" feel! All night long!!! Bluebonnets are in full swing, so are the woodpeckers, red cardinals, blue Jay's, no coons or squirrels tho. Left food out the whole week, not a thing got into our bread or food. There is a cute grey kitty here, she comes every night and eats my dogs leftovers. Coyotes due there howling at different locations every 🌙, but no worries here. Ample wood for burning, I'm not kidding. Bring ur ax! Piles and piles at every 🌳 line. No snakes that I've seen, but spiders. And little maggots keep falling from the trees to our hammock and chairs. They did a prescribed burn 🔥 while we were here. Didnt inform us either. But that's seasonal. Host is lonely and bored, loves to talk, kinda deaf. Gotta yell. But nice guy overall. Cell service for Verizon is very sliw, AT&T is marginal at best,, Sprint/Tmobile is great. Well, thats all folks, hope I could be of help.
Inexpensive and quite
First 6 days without electricity because of the snow storm, water pressure is low but available. Very pleased with campsite, host Billy very helpful. Overall enjoyed our 2 weeks there.