We are a working farm, and as such, we must have every guest sign a basic liability waiver. We raise lots of poultry for eggs and meat: chickens, turkeys, quail, and ducks. We also have an organic vegetable garden, an acquaponics, and a fruit orchard. Our quaint town of Ramona is known as a wine valley, with 35+ local wineries to sample. The other popular past-time here is hiking. To start your fun day off, we offer guests a simple breakfast of farm-fresh eggs, pancakes and coffee for a $5 per person cash fee, due the night before. Spring time is our peak season, when people are Spring-breaking, though summer and fall also see a lighter, but steady, influx. Inquiries please use email, do not call unless necessary.
Location
The Eyrie Farm
is located in
California
2 Reviews of The Eyrie Farm
Front yard camping
I really wanted to like this place. Organic farm, in the country, what's not to like. Sadly, we were not impressed at all. I didn't expect to be literally sleeping in their front yard, just feet from their house.
Prior to getting there, if you have a question, EMAIL. The owner, Anna, does respond quickly! There is no voice mail and she doesn't pick up if she doesn't know your number. Anna seemed upset I had her contact info before I booked. (It was listed on the site). She said I was supposed to get that information after I booked. I had to contact her first though. I couldn't book until I could confirm our van would fit.
You need to be let in and out of the gate. We got a very short tour of the farm. You do need to sign a waiver to camp there. There is a fair amount of traffic noise as the site warns.None of this a big deal, just part of staying there.
We stayed at the "Party Tree", their front yard. The only picnic table on the property was poorly maintained and unkepmt. One of the chairs provided was broken. The fire pit was unsafe; there was no clearance around the pit. Wood at the pit was scrap lumbar. Not sure if it was safe, untreated, chemical-free wood.
The other "dispersed" site is an empty lot in their back yard. The empty lot, and front yard too, was filled with weeds and foxtails, that got all over my clothes. There are broken objects scattered throughout the farm.
There's lots of animals. We were greeted by Castor the tom turkey. There's chickens, goats, horses, ducks, a mama turkey and babies, roosters and a very protective dog.
The breakfast was worth it and tasty. Only $5. Served to our camp site. The dirty and dusty coffee pot was a turn off.
It's certainly cheap, which is a plus. We paid $15 for the two of us. She responds to emails quickly and the breakfast was good. But I would not make this a destination. If you want a camp experience beyond your front yard, this place isn't it
Ranger Review: Banner and Oak Hats at The Eyrie Farm
Campground Review:
As a Ranger for The Dyrt I sometimes receive compensation for reviews like this one. Having never camped on someone's private land before I was somewhat apprehensive when we arrived at the Eyrie Farm.
Anna the owner responds quickly to email and I had contacted her previously to let her know we were coming. The farm has an organic garden, fruit trees, chickens, ducks, a watch dog who was very friendly, and a very large turkey named Castor. I had reserved their camp site which was entitled "The Party Tree." It turns out that the Party Tree is a large pepper tree right in front of the owners house. It has a fire pit and picnic table nearby. Sadly the grass was very overgrown and could have used a trimming, and there was a good amount of bird excrement all around the campsite, which made choosing a place for your tent or using the table a bit tricky. There was not much privacy, but there are available areas in the back field which would give a more private setting. There was a hose right next to the tree which was convenient for putting out the fire and cleaning up pots and pans. Anna was very nice and put the front gate remote by the gate so we could come and go as we pleased.
The listing states that you need to sign a waiver in order to camp there, but one was never offered or provided. There were many liabilities however, such as the grass being overgrown and dead right next to the fire pit, the wood that was offered being scrap lumber, the broken/discarded objects that were strewn about the property, and the multiple holes that were around the campsite that provided tripping hazards. There was a portapotty available that was surprisingly clean for bathrooming needs. At night the campsite was quite peaceful. Around 5 AM the next day however, there were so many bird noises (roosters, turkeys, doves, etc) that it was impossible to sleep, along with large trucks passing by on the road which was about 100 yards away. The listing also offers a breakfast of eggs, pancakes, and coffee to go with your stay for a mere 5$, but we did not request this based on the state of the property.
The city of Ramona on the other hand was delightful! There are multiple eateries, wineries, and antique shops along the aptly named "Main Street" and in the surrounding area. The people were very nice and it had a small town feel to it. All in all, I would recommend the Eyrie Farm if you were out of all other options for camping in the Ramona area, as the location was about the only thing that was nice about the Farm, being only a few minutes drive outside of town and around 25-30 minutes from the Safari Park. It has potential, but needs a bit of maintenance and cleaning.
Product Review:
As a Dyrt Ranger, I receive products to test and review, and this time I had the opportunity to test the Switchback Khaki Hat from Banner and Oak.
I spend about 80% of my day in hats, so I was so excited to receive one from Banner and Oak! I loved their logo and the outdoorsy feel of their patch designs. The Switchback is really well made from 100% cotton twill, and is adjustable utilizing a snapback design. What drew me to the hat the most was the color and the really cool patch adorning the front of the hat (cactus at sunset). I spend a lot of time in the desert camping, and a hat that represents that environment just seemed so cool! It also sports a nice nylon stay inside the front panels that will help to keep its shape.
I wore the hat around camp and during the day while out and about. It was comfortable and despite the hot weather and my sweaty scalp, the hat never had any discoloration from sweat or dirt/dust. The material is so supple and soft that I also had no scalp irritation or rubbing, which frequently happens with new hats in my experience.
Sadly, when purchasing the hat, I didn't realize that it was a 5 panel unstructured style hat (my own fault as I should have looked more closely at the pics and read all the info). This type of hat does not fit my style or my noggin all that well. It kind of sits up off the top of my head and looks a bit poofy and is just not the style I am into. However, I am definitely going to purchase a different style hat from Banner and Oak as their product quality is top notch and their designs are so cool!
$10.00 - $15.00
per night
2019 Campground Review Contest
California & Hawaii
CA, HI
Review Campgrounds.
Win Prizes.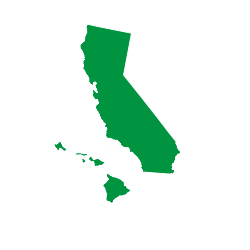 GRAND PRIZE $100 to Primus Stoves
4 RUNNERS UP WIN $50 to Midland Radio
GEAR DEALS FOR CAMPERS
Get 20% off Swedish-made camping stoves & more.